ONLY THE SOIL HAS BEEN
AROUND HERE LONGER
THAN US.
All life begins on the ground. Values are created over generations.
And they have been here for a very long time already.
Because for us, generations are understood as generating knowledge over a long time – our soil benefits from this.
Generations also means letting always something new come into being. We have the perfect soil for this.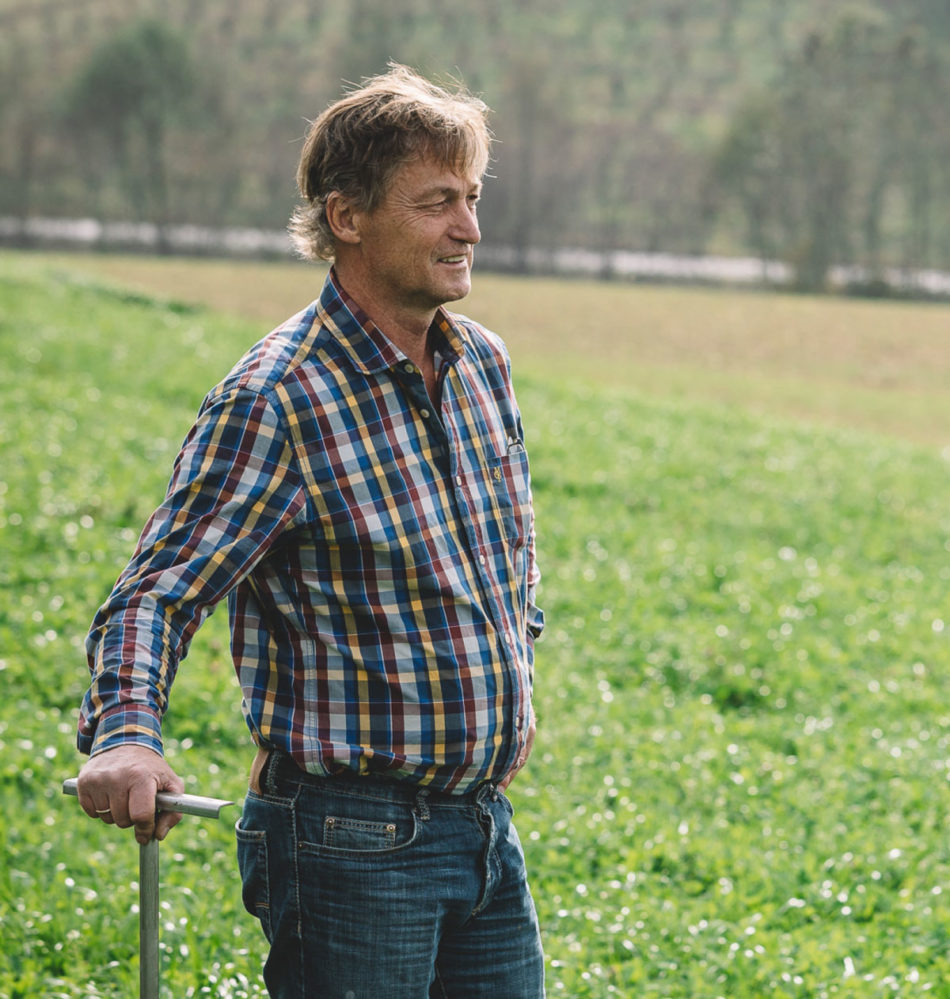 Mindfulness means
being down-to-earth
Crop rotation, erosion control and humus buildup are expressions of sustainable farming. The land off which people live deserves maximum attention so that their heirs may cultivate it in a better condition than their parents inherited it. This is the principle of sustainability. The farmers who feed the Volcano Country Pig are committed to this. August Friedl already has plenty of experience.
Sustainability means being able
to pass on land to future
generations in a better condition.