Fleischhof
Raabtal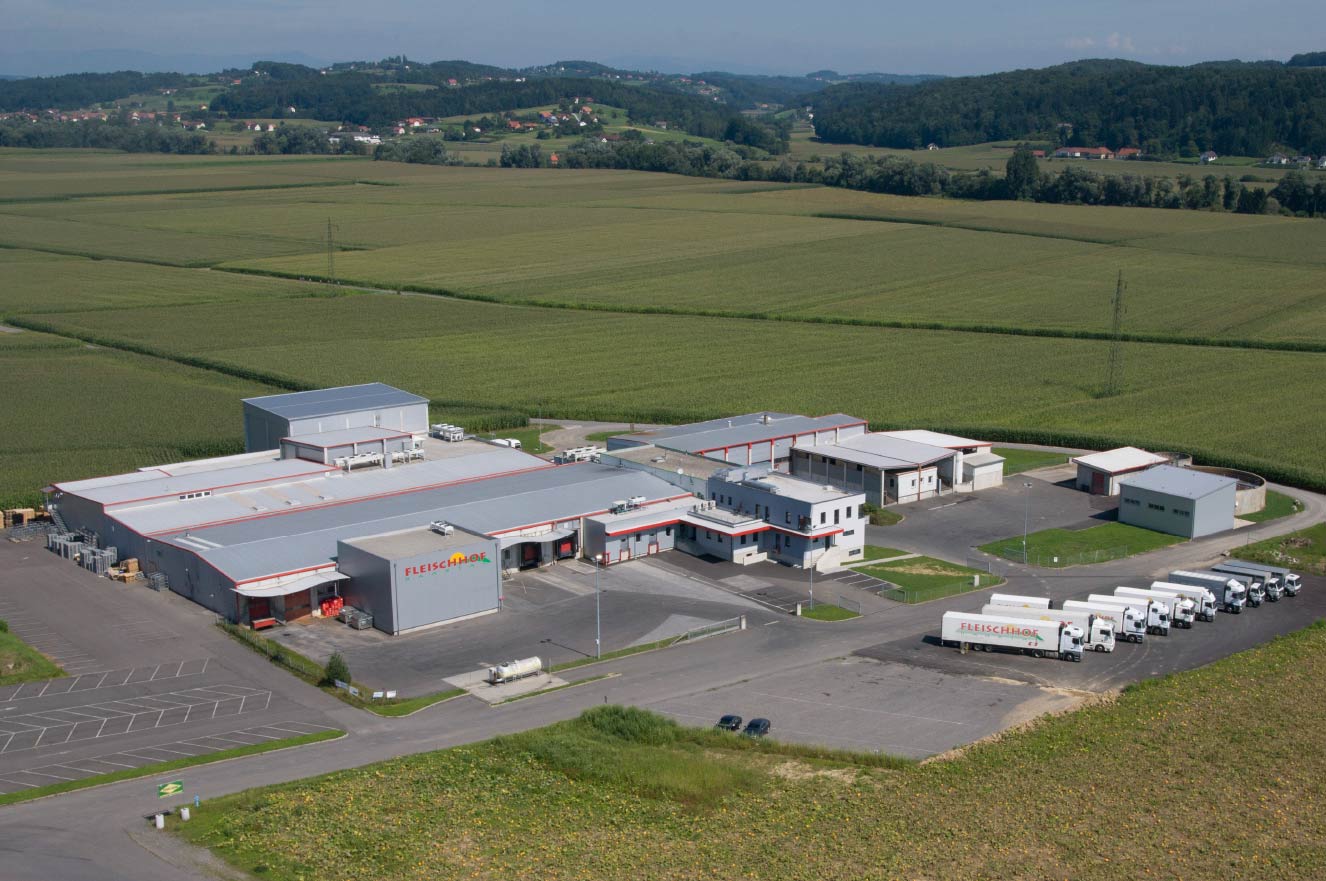 Producer and Marketer
Our Company
Fleischhof Raabtal GmbH (Abattoir Raabtal Ltd.) is an Austrian producer and marketer of premium quality food. Right in the unspoiled countryside, on an area of 6.000 square meters (more than 64.500 square foot) the meat of pigs, cattle and calves is processed with state-of-the-art technology and years of experience.
Our Strengths
Our company is located in the heart of the pig farming area, which means transportation distances can be kept short.
All manufacturing takes place locally (in the volcanic region), providing all of the advantages of local production; for example, short transportation distances, unrestricted inspection of materials and processes and ethical working practices.
We are the only abattoir in Austria processing exclusively pigs of Austrian origin.
Our production site in Berndorf encompasses 70,000 square meters (750,000 square feet) and is easily expandable, due to its open location.
Exports account for 27% percent of sales.
fleischhof-raabtal.at
Kontaktinformation
Fleischhof Raabtal
Berndorf 119
8324 Kirchberg/Raab
AT - AUSTRIA